Girls in Engineering, Math and Science Event set for Nov. 6 at MSU
2 min read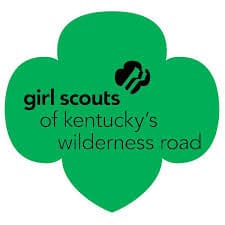 Girl Scouts of Kentucky's Wilderness Road Partners with Morehead State University's Craft Academy for Signature STEM Event November 6
MOREHEAD, Ky. (WTVQ) – Girl Scouts of Kentucky's Wilderness Road (GSKWR) provides girls with the opportunity to build STEAM (science, technology, engineering, arts and math) skills at the annual Girls in Engineering, Math, and Science (GEMS) event.
GEMS is a one-day event on Saturday, November 6, where 200 girls in fourth through twelfth grade throughout the State of Kentucky will participate in hands-on workshops.
In partnership with The Craft Academy for Excellence in Science and Mathematics at Morehead State University, workshops will be facilitated by local STEAM related organizations who will encourage girls to explore, discover, and create with various STEAM activities.
The event is open to any girl who wants to participate.
This year, there are 13 workshop options, and each girl will participate in four. Workshops include, "Build Your Own Planisphere," "Smart Power Grid," and "Engineering the Future," and cover topics such as astronomy, renewable energy and engineering design.
The workshops are facilitated by leaders from organizations including the Space Science Center, University of Kentucky, Morehead State University's Department of Physics, and the Challenger Learning Center of Kentucky. This year's program sponsors include LG&E – KU, Bank of Lexington, and the Craft Academy for Excellence in Science & Mathematics.
As one of the core pillars of the Girl Scout organization, GSKWR provides girls with a safe space to explore and develop interest and skills within STEM-related activities and subjects. According to the Girl Scout Research Institute, 92% of girls who are exposed and interested in STEM expect to pursue graduate school. By providing a safe space and opportunity to make new discoveries within STEAM activities, events like GEMS will encourage girls to change the world with curiosity and passion.
GEMS workshops will be held at different classroom buildings across Morehead State University's campus. To learn more about GSKWR's GEMS event and other leadership and learning events, visit https://www.gskentucky.org/en/sf-events-repository/2021/girls-in-engineering–math-and-science–gems-.html. For more information on opportunities and activities contact Katie Mauldin, Event Program Manager, at [email protected].
Girl Scouts of Kentucky's Wilderness Road (GSKWR) serves more than 8,000 girls and young women in 66 Kentucky counties and 1 Ohio county.
Girls in Engineering, Math and Science Event set for Nov. 6 at MSU